Top 5 Gardener Christmas Gifts
The time is creeping up on us and now is when we have to start looking for those perfect gifts for those special to us for the holiday season!
Here is a list of a few ideas for the Gardening fiends in your life.
1. Kew Gardens anyone?
Virgin experience days are offering Visit To Kew Gardens And Palace For Two Adults for only £36. Explore one of London's most beautiful locations with a visit to the Royal Botanical Gardens, Kew. The world's largest collection of living plants, this UNESCO World Heritage Site features 326 acres of diverse plant life from across the globe. Journey through glasshouses and landscapes shaped over 250 years of history.
This is surely the perfect gift for any couple who love to spend time in the garden.
2. Grow Your Own Weird Vegetable Patch Gift
Inside a beautifully decorated presentation box, the recipient will find a trio of seed packets to grow unusual varieties of garden vegetable and a large personalised slate to hang alongside their extraordinary veg patch. By extraordinary we mean Striped Beetroot (Chioggia), Rainbow Carrots and Tromboncino Squash!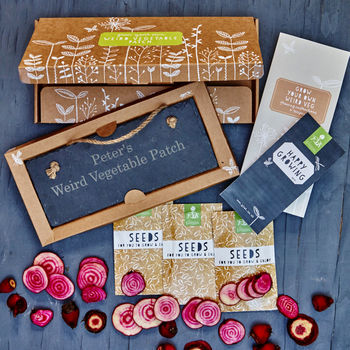 It's the perfect gift for the gardener in your life that's looking to treat all their senses. Inside you'll find six peat starter pots for growing, six peat blocks which expand when watered, six plant markers and a guide to everything you need to know for sowing and growing. That's not all – you can also enjoy 18 original cocktail recipes, instructions on how to make syrups from each variety and clear photos, all of which have been produced with a top mixologist. The kit contains one pack of each of the following seeds: Korean mint: Blooming with a beautiful flower, this herb has a strong liquorice mint flavour and is perfect in Pimm's or crushed for a crisp liquorice twang in your mint Mojito. Lemon bergamot: Add an aromatic citrus twist to your drinks with these glorious lemon-scented leaves.
I have been seeing these everywhere and they look and sound so incredible.
The Smart Garden 3 takes care of your plants automatically by making sure they have enough water, light and nutrients at all times.
The NASA (yes, literally our of this world technology) inspired Smart Soil makes sure your plants get the optimal configuration of water, oxygen, and nutrients, while special LED grow lights provide them with the energy they need to thrive. No pesticides, plant hormones, or any other harmful substances are used.
With a modular lamp arm, updated LED's and a sleek design, this is the ultimate self-growing garden. If this isnt the ultimate Gardeners accessory I don't know what is.
5. Personalised Gardening Tools and Items
There are so many things you can purchase and personalised for that Gardener in your life.
A tool vital in the garden and we keep them for years and years… this little personalisation is so touching and can make a rather unmeaningful gift transform.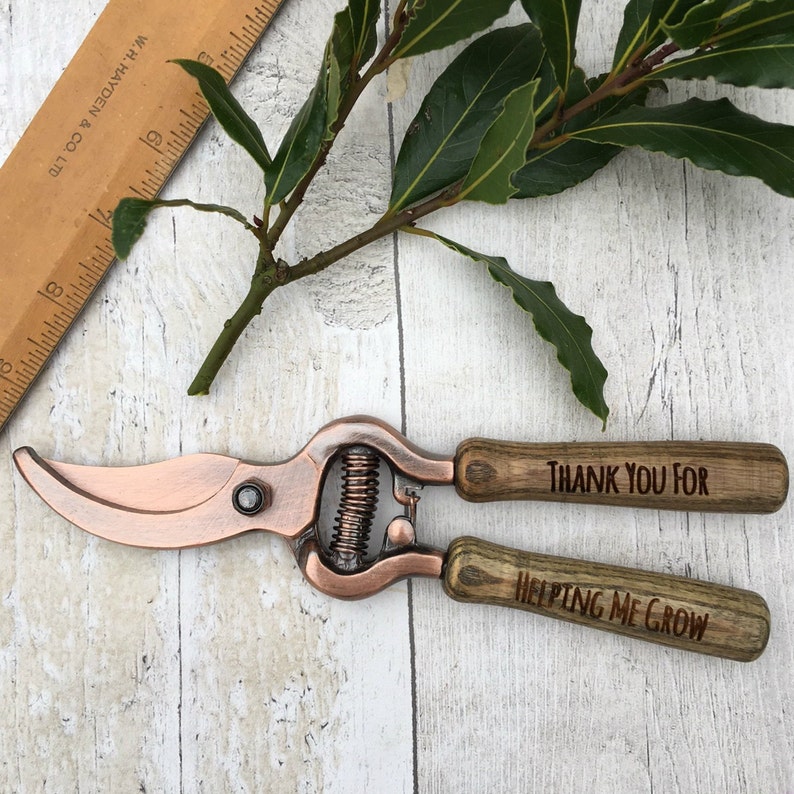 Another lovely idea: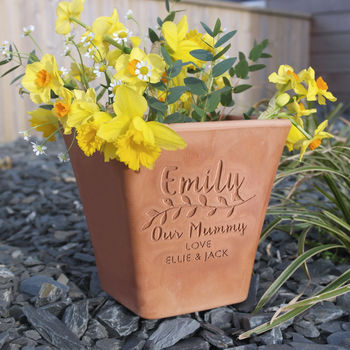 Adding that touch of warm to your garden and creating an ordinary item into somewhat of a focal point.
If you are looking to redesign your garden then look no further as Addingtons can help. Contact us today for a quotation